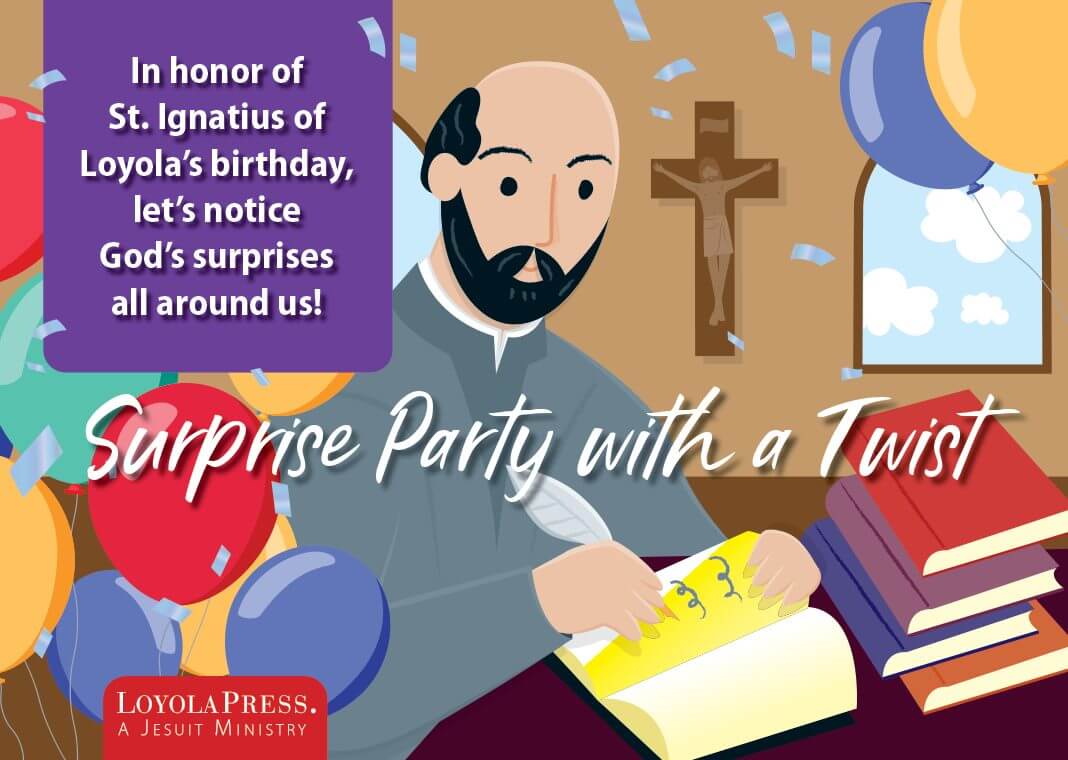 While no one is sure of what day St. Ignatius was born, some sources place it on October 23, 1491.
During Ignatius's birthday week, we're hosting a surprise party with a twist—instead of surprising the honoree, let's notice God's surprises all around us and find God in those moments as Ignatius taught us to do.
When has God surprised you? Share your story in the comments below, or on social media with the hashtags #IgnatianYear and #Ignatius500.
Having trouble thinking of a surprise from God? Need to be inspired? Watch the following video of a "Prayer to Notice God's Surprises" by Rebecca Ruiz.
Learn more about St. Ignatius in The Pilgrim's Story by Brendan Comerford, SJ, or Just Call Me López by Margaret Silf.