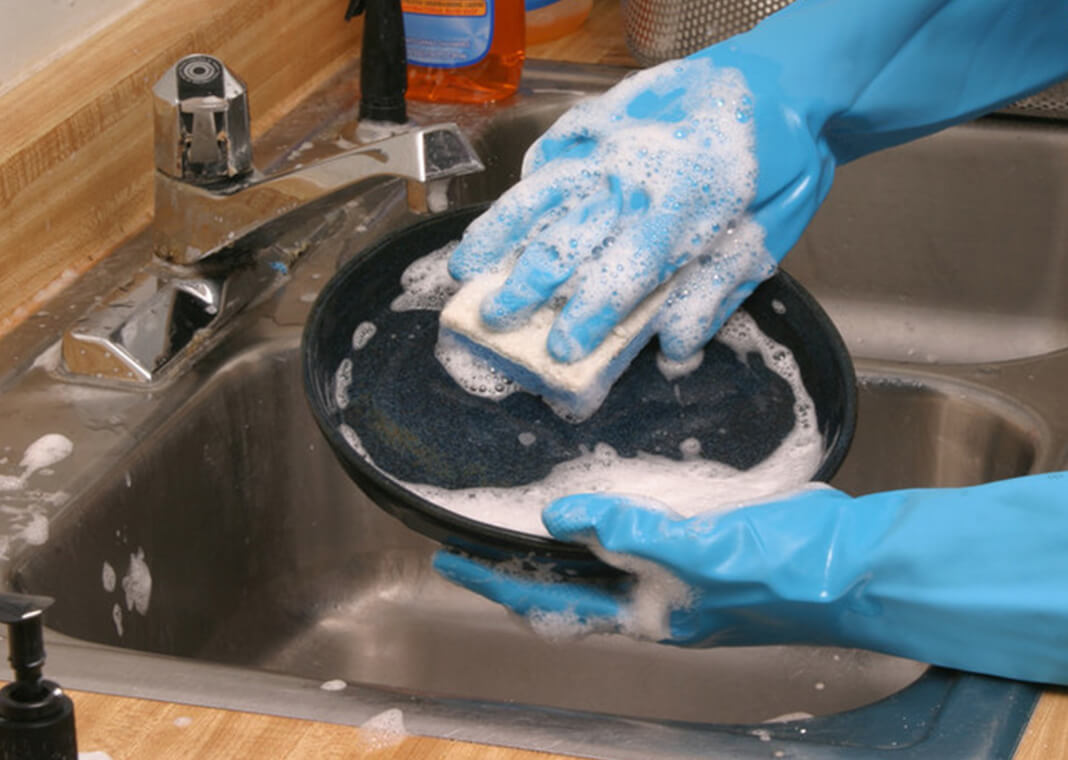 The Scripture verses included in the following imaginative contemplation are not exact translations but rather an invitation to readers to look up the texts to deepen their experience of this post.
I imagine Jesus at 22 or so, treasuring each ordinary day in his "hidden" life, making the mundane sacred.
"Jesus, dear, would you mind doing the dishes tonight? I don't know why I'm especially tired."
"I'd be happy to do them, Mother. You cooked a delicious meal for us."
I listen to Jesus, imagining his tone of voice when I do the dishes today. He says, "We give thee thanks, Almighty God, for all thy benefits."
I picture his environment. The aroma of roasted vegetables lingers in the air. The setting sun casts dim shadows across the sparse room. The air feels dry and warm. Jesus collects everything that was used to prepare the meal and retrieves the bucket used for dishes. He pours some water from another bucket that is near the door over the soiled utensils. Subdued light casts shadows on his task. "Even though I walk in a valley of darkness, Abba, you are here." Jesus ponders Psalm 23. Did he learn it by heart from his mother?
His prayers continue as he takes a bowl, and with a circling motion and a tired-looking cloth, he works out the grime. He smiles at the circle that is the Trinity. "Holy are you, and worthy to be praised."
Jesus pauses. As the water runs across his fingers, he pictures the well in the center of town where his mother drew this water early that morning. A verse from Isaiah comes to mind: "We will draw water joyfully from the springs of salvation." (12:3)
Jesus reaches for another cooking utensil and murmurs, "Your love is a well overflowing within me." He thinks about the free gift of water deep in the earth, which no man placed there. Another Scripture verse comes to mind: "Adonai! You are a fountain of living water." (Jeremiah 2:13)
Jesus rubs soapwort stems across the particularly stubborn spots. He prays his own thoughts: "Father, you provide everything we need. Thank you, loving One. You are right here."
Jesus grabs a handful of sand for an obstinate stain. "Let the hearts of our people not grow stubborn as they did at Meribah, where they tested you, O, Abba. They saw the miracle of water from a rock but persisted with hearts like rocks." (Psalm 95:8–9)
When the last dish is washed, Jesus dries everything with another scrap of cloth. He takes the dirty water out the back door and pours it on the garden. "You split the waters of the Red Sea," he prays. "You have done glorious deeds."
"Honey, you sure took a long time over a few dishes," his mother calls.
Jesus laughs. "I was just enjoying some time with my Abba while I did them. It makes the clean-up easy and the burden light."
"Hmm," Jesus thinks, "maybe that's a good way to describe why people should turn to my Abba." He suddenly sees an image of a yoke in his carpenter shop, and he puts the last dish back in its place. He makes yet another mental note and sits down gently next to his reclining mother.
She smiles. "God gives us our daily bread. My soul gives thanks to the Lord."